Vocal Orientation Training (supports remote one-to-one)
18513328553 Mobile and WeChat: 13311579788 18513328553
明星合照 Features: Star photo
1 Domestic teachers
2 theory combined with practice
3 one to one teaching mode
Recording Studio Address: Unit B1, Building 1, Building 2, No. 2 Courtyard, Gome First City, Chaoyang District, Beijing
Address of Headquarters: A402, No.98 Handan Road, Yangpu District, Shanghai
Participants: Any student can come to learn to dare to say that Beijing is the most cost-effective training institution: students will not take detours and improve speed
Teacher profile

He has been the sound director for the production of the first and second line artists in the circle. In 2013, he joined Shengsheng International Music as the selection, coaching, and training of China Good Voice. In 2014, he became the training lecturer of Shengsheng Music Team and participated in the recording and selection of students of various famous satellite TV singing competitions. A new education mode combining recording studio as the carrier and vocal music teaching has been formed, and the vocal music teaching effect is remarkable. Its model is more in line with modern students' high-level requirements for singing and the pursuit of personal characteristics. He has participated in recording many good voice students and star singers such as Jinsha, Houxian and Tusken. Good styles are pop, R & B, jazz , rap, etc.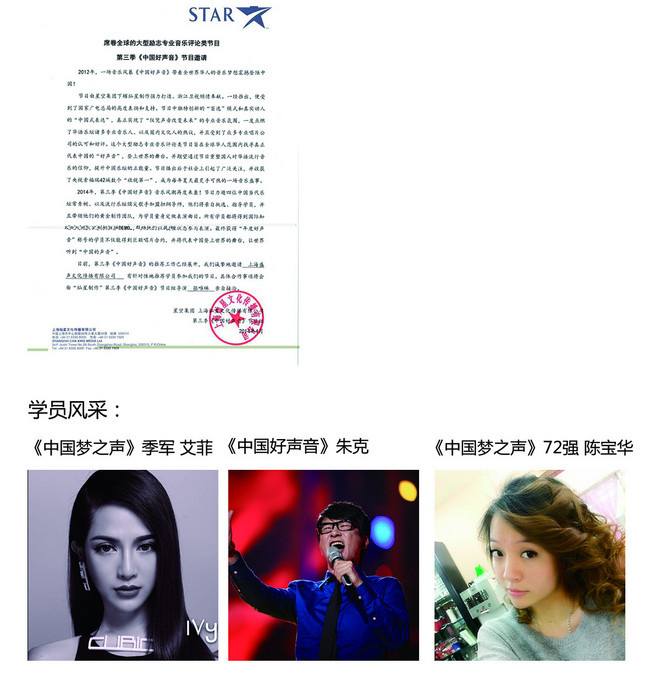 Young student Wu Yan "give me five" video
Video of the young student Wu Yan "Little Cowboy"

Customer Service

Scan and follow WeChat